Block Paving, Patios & Decking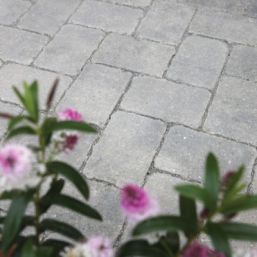 There are many options for driveways and patios. At JK Newman Contracting Ltd we have years of experience in providing quality installations of block paving, patios and decking. Making the choice of the best surface solution for your project is a personal one and depends on a number of factors. We offer free site inspections where we can assist you in making the right choice.
One of the most popular surface solutions for driveways is block paving. This has the versatility to meet many project challenges being flexible, hard wearing and unaffected by frost, salts, oils and most chemicals. It potentially has a lifespan that is substantially greater than conventional surfaces. Block paving also allows easy access to underlying utilities for possible repair or maintenance work.
The range of colours, sizes, thickness and finishes means there is a product suitable for every project and being non slip makes them perfect for any pedestrian area.
If you're looking to create an extension of your living space, installing a gorgeous patio or decked area can do just this. If you want to extend an existing area or revamp your garden space completely, JK Newman Contracting Ltd will be on hand to help you design and select the perfect outdoor living space.
Services
Latest News
Work Opportunities
We have a number of large projects in the pipe line and will need to increase our workforce shortly.