Dewatering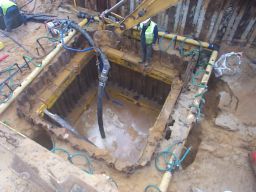 Many construction projects involve excavations that go below the groundwater level, making working conditions dangerous and often impossible. Dewatering is the process whereby groundwater is removed to create a dry and safe environment. Quite often it is assumed ground conditions are too poor to dig traditional footings, however under many circumstances dewatering can re-open the possibility and make considerable savings.
Each project has its own unique demands, which is where our experience and expertise come in.
Services
Latest News
Work Opportunities
We have a number of large projects in the pipe line and will need to increase our workforce shortly.