Ground Stabilisation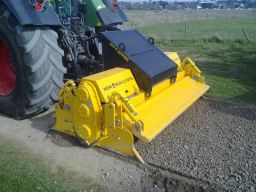 Having teamed up with a local contractor, JK Newman Contracting Ltd now provides a state of the art ground stabilisation service. It is possibly the most cost effective and environmentally friendly construction process available.
This concept has been used since the roman times. However, the introduction of chemical binders such as lime and cement means the process can now be utilised for a whole host of applications such as:
Concrete style slabs
Sub base for buildings
Roads and tracks
Farm drives & country residents
Waterlogged sites
Modification of clay and lime soil
Chemical fixings of hazardous elements
Erosion control
Dust control
Flood Defence
Rafted developments
Optimising landfill capacities
Sub base for buildings
Contact us for a free site visit and no obligation quotation.
Services
Latest News
Work Opportunities
We have a number of large projects in the pipe line and will need to increase our workforce shortly.